About Realord
Service center
Toll-free Hotline: 0755-88263888
Phone Number:+86 0755 88263888
Fax :+86 0755 88263999
Realord, Shenzhen Technology Co., Ltd. was founded in January 2005 with a registered capital of 50 million yuan . After eight years of unremitting efforts and accumulation , Realord Technology has grown to be "national high-tech enterprise " and " Shenzhen High-Tech Enterprise", " Shenzhen key cultural unit", established a " comprehensive innovation , resource integration, complementary advantages, mutual benefit and win-win "business development purposes. Realord technology "

" brand was named " Shenzhen Top Brand " , "Guangdong Province ." Its already have : Realord, Shenzhen Science and Technology Co., Ltd., Shenzhen Realord Group Holdings Ltd. , Shenzhen Qianhai Realord Asset Management Limited , Realord, Shenzhen Property Management Ltd. , Realord, Shenzhen Construction Engineering Co., Ltd. Shenzhen Realord Business Co., Ltd. and Shenzhen Realord supply Chain Limited. 2011 Shenzhen hosted the 26th World University Games , Realord Universiade UU phone , with " youth, vitality , movement and high-tech " is specified as " Grand Canal licensed merchandise only designated phone ," Realord and mobile communications technology has become Universiade computer products licensed merchandise operators, successfully laid the connotation of the times , "

" brand .
Start accompanied by Realord Nga ( Mission ) and Realord ( Guangming New District ) Science and Technology Park , Realord technological transformation and upgrading of enterprises adjust development strategies on creating a " Realord research base ," build "conversion","People enter the " innovative " system conversion civilian research platform" , with China's leading research institutions signed a technological cooperation ; with the Hong Kong University of Science and technology Center language vocals with international advanced level , to determine the " next generation of human speech processing technology " scientific and technological cooperation research projects , effectively enhance the"

" connotation of the times
brand .
Realord set up a high level of technology "expert advisory group " for the transformation and upgrading of enterprises and research cooperation , platform creation, project development , and checking guide private enterprises to seriously explore new ideas of transformation and upgrading , new forms , new requirements, new heights and new benefits, give full play to the reform and opening up bonus , new industries and new industries involved in the chain , and build positive energy SAR era , the era of the HKSAR after creating new advantages for the SAR era of private enterprises seeking opportunities in emerging strategic industries , development and do dedication, deepening the leader of the SAR era of private technology enterprises development.
Realord Group Holdings Limited undertake cooperation with foreign investment. Has been a wholly-owned development and construction , "Realord Nga ( Mission ) project" and " Realord ( Guangming New District ) Science and Technology Park ," two large-scale projects . "
Realord Nga ( Mission ) project, located in Longhua District Guanlan street view of South Central High-Tech Park , north of Ring Road concept , south view Yick Road , east of the Qing Lan Road , the land area of 32,987.14 square meters, total construction area of 2,298,890,000 square meters , including 2016 units of housing , kindergartens , bus terminus whole story , plans a total investment of 1.08 billion yuan . Is expected to be fully completed by the end of October 2015 delivery . Surrounding supporting the project are: Rainbow Department Store , the country Wellcome supermarkets, department stores , Galaxy Park , ten thousand benefits department , FGL department stores, Grand County Commercial Street , the pedestrian street Zhangkengjing Suga catering department , and Zhen Tao Yuan Hotel , Leisure Zhangkengjing market , Mission Hills Golf Club , pastoral , country Club, Grand Skylight Hotel , Zhongshan Park and other shopping and leisure venues ; spray kindergarten, elementary Mission , Mission Hills two small , Mission Hills middle School, Mission II , Shenzhen second Foreign Language School , the United States International schools and other educational institutions ; China Post , Industrial and Commercial Bank of China , Agricultural Bank of China and Guanlan People's Hospital , community health service stations and other financial insurance facilities.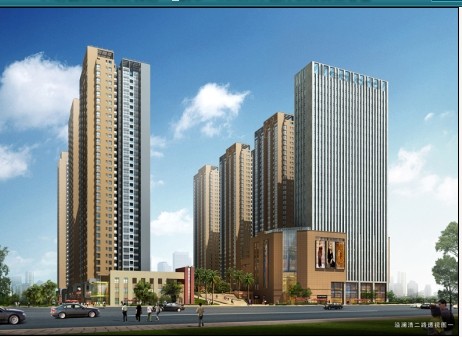 Chic town house like the overall pattern , perfect matching and enjoy the bustling life in the central area while maintaining distance and bustle of the city , a new interpretation of the natural environment and cultural life , highlighting not derived DC, metropolitan area to enjoy the fun of Linquan living advantage , filling the heart of the people's livelihood and the Government , to create new technology humanistic care and the environment of human settlements intentions .
" Realord ( Guangming New District ) Science and Technology Park ." Guangming New District, Shenzhen, located in the northwest , east to Mission Hills , west Songgang , south of Shiyan , North and Dongguan City , bordering the SAR is one of the areas most promising era of Shenzhen .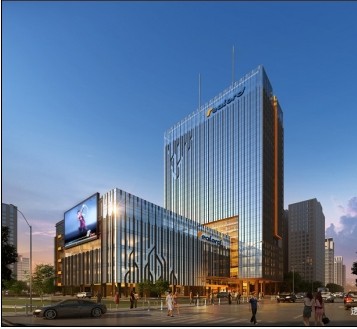 Area functional positioning emphasis on economic , social , integrated development of urban construction , the new district plan will build to implement the scientific concept of development " model region " to create the most livable Shenzhen Special Economic Zone , the best , urbanization , the highest level of modern international metropolis environment new city.
Guangming New District obvious advantages, from Baoan International Airport , Shekou Port and Dachanwan deepwater port area about 25 minutes drive east-west highway dragon large and light with South Expressway, Jihe , Meiguan , GS close connected with the Futian Central District , Dongguan, the Pearl River Delta and other major urban centers, convenient and efficient form of "half hour living ." Guangzhou-Shenzhen- Hong Kong is building up in the territory of Railway Passenger Dedicated Line Intercity Bus Terminal , planning Shenzhen Metro Line 6 direct District , Hong Kong and Shenzhen will be formed with the technological, economic , cultural , transportation hub of the Pearl River Delta and the Mainland .
Realord , Shenzhen Qianhai Asset Management Limited
With the reform and opening up the right place and the SAR bonus advantage around fiduciary asset management, investment management , investment advisory , equity investment , enterprise asset restructuring , mergers and acquisitions and project finance, financial advisory , equity funds entrusted management , give full play to strong Realord Technology capital, talent and social resources , corporate strategy development in the SAR era post -looking force service ; and laws and administrative regulations , the State Council decided not prohibited within the limits of the project and the scope of the project to obtain the permit, and actively carry out domestic trade and investment in the industry .
1 , asset acquisition, management and disposal , asset restructuring , management and disposition of assets entrusted to the service , additional investment and other business approved .
2 , using its own funds management ; entrusted or delegated asset management business ; and asset management business-related consulting services ; national laws and regulations to allow other asset management businesses.
3 , does not require the approval of the asset management, investment management and corporate management .